Walk Up Registration Information
---
---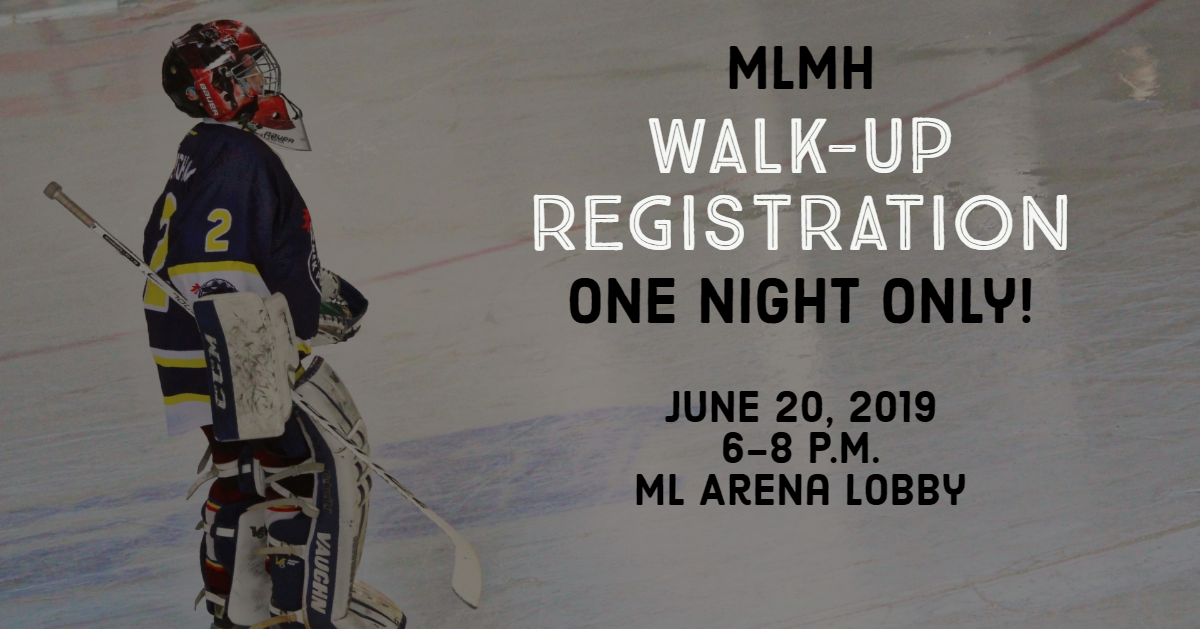 ---
The 2019/2010 Registration Walk -Up Event will run on Monday, June 20th from 6:00 p.m. to 8:00 p.m. at the Meadow Lake Arena Lobby. This is a ONE DAY event only! Online registrations will be required after this date. Please have the following information/items ready when you attend the event.
1. Contact information
2. Emergency contact information
3. Respect in Sport ID # (one parent/guardian)
4. Land Location (rural and reserve addresses only)
5. Cash/Cheque for initial payment, post dated cheque if splitting payment
6. Player health card number
IMPORTANT: Meadow Lake Kidsport will NOT be at the walk-up event. If you have pre-qualified for Kidsport funding, please attend the event and your name will be on a list provided by Kidsport.